President Recep Tayyip Erdoğan met German Chancellor Angela Merkel and Russian President Vladimir Putin on Saturday in Istanbul ahead of the crucial summit on Syria, which will also be attended by French President Emmanuel Macron.
Merkel arrived in Istanbul on mid-Saturday for the summit and greeted by Istanbul Governor Vasip Şahin and Metropolitan Mayor Mevlüt Uysal. She later arrived in the Vahdettin Mansion overlooking the Bosporus in Asian neighborhood of Çengelköy.
Shortly after, Russian President Vladimir Putin and French President Emmanuel Macron arrived in Istanbul Atatürk Airport.
Erdoğan and Merkel posed for the press and proceeded with their meeting, which lasted for about thirty minutes, attended by Turkish and German delegations, which included Foreign Minister Mevlüt Çavuşoğlu, Treasury and Finance Minister Berat Albayrak and Defense Minister Hulusi Akar,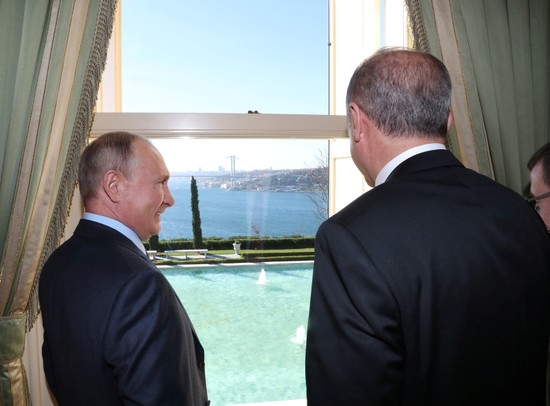 Erdoğan later met with Putin, who was accompanied by Foreign Minister Sergey Lavrov and Defense Minister Sergey Shoigu. Lavrov and Shoigu also held bilateral talks with their Turkish counterparts Çavuşoğlu and Akar prior to the meetings of Turkish and Russian presidents. The meeting lasted around 45 minutes.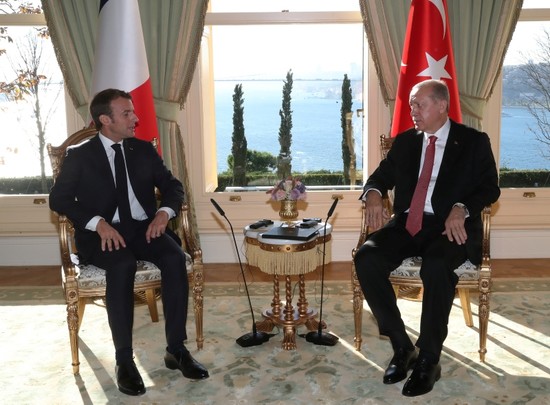 Macron was the last leader that Erdoğan hold bilateral meetings with before proceeding with the summit.
Source:  Daily  Sabah